If you are an animal lover or have kids who are, check out these 7 fun wildlife experiences in Auckland. Most of these experiences are accessible by car, but some are seasonal so bear that in mind when planning your break. Book your Auckland car rental now.
Muriwai Gannet Colony
The Muriwai Gannet colony is about a 45 minute drive in your rental car from Takapuna and is a free attraction which is great for couples or families. From August to March is the best time to visit. Simply follow the track up from the carpark up to the viewing platform, where you can observe the colony and the stunning views of this black sand beach. Keep an eye out for the Otakamiro sea caves and blowhole. Every year about 1200 pairs come to nest on the edge of the cliff and two nearby islands. At about 16 weeks the chicks make their way across the Tasman Sea to Australia before returning a few years later to mate.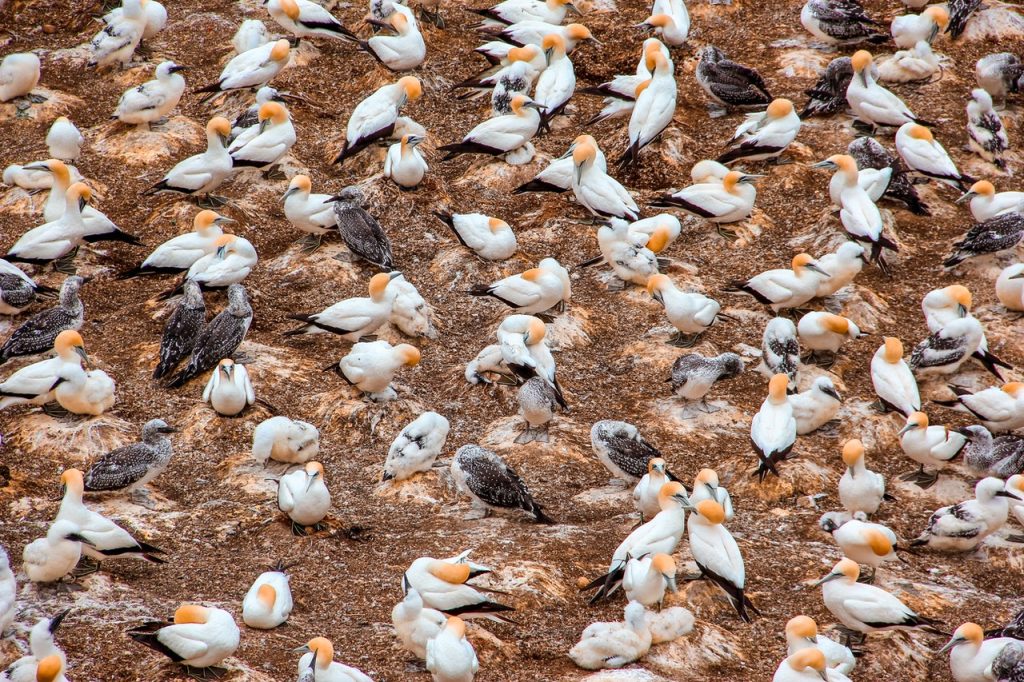 Auckland Whale & Dolphin Safari
Cruise the Hauraki Gulf on this eco safari from downtown Auckland and enjoy breath taking encounters with marine life. See whales, dolphins, seals and rare seabirds. This 4.5 hour cruise takes you on a research catamaran where the guides will share their knowledge. The Hauraki Gulf consists of 1.2 million hectares, 50 island and 6 marine reserves and is home to the endangered Bryde whale. The Auckland whale & dolphin safari see dolphins on over 90% of their tours and a huge range of native and visiting seabirds. Marine life such as seals, sharks, turtles, rays and fish are also abundant in the Hauraki Gulf. One of our smaller rental vehicles such as the Toyota Yaris or Holden Spark are great for zipping around the city.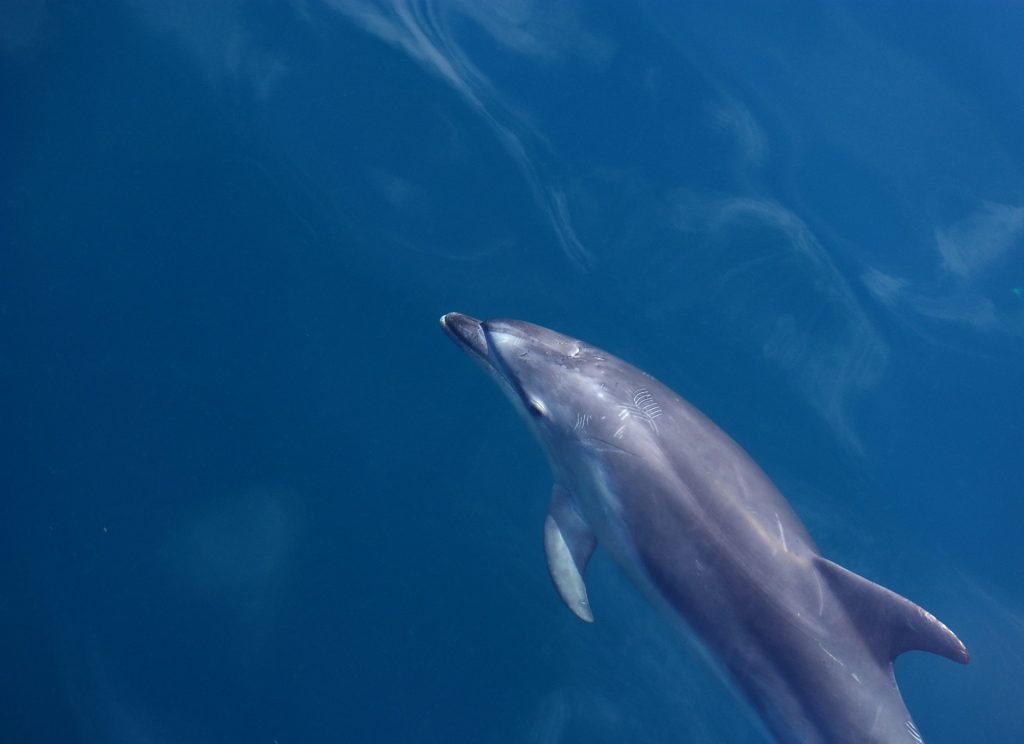 Goat Island Marine Reserve
When you rent a car from us, take a 1.5 hour road trip north to Leigh where you find Goat Island Marine Reserve, named after the small island 100 metres off shore which protects it from the oceans swells. At Goat Island Marine Reserve you can dive, swim, snorkel, kayak or take a glass bottom boat tour, and you can take a short walk to the Goat Island Marine Discovery centre. See snapper and other fish in their natural habitat. In summer schools of kingfish, kahawai and jack mackerel visit. On the reefs red moki, banded wrasse, spotties, kelpfish and goatfish share their habitat with leatherjackets and blue cod. The blue maomao schools are often mixed with sweep, trevally and parore. Crayfish are common in the marine reserve, while the rock pools at Goat Island and Matheson Bay can be explored at low tide where crabs, sea shells, small fish, nudibranchs and shrimps are found amongst different seaweeds. While most people come to see the underwater life at the reserve, it is also visited by whales, dolphins, fur deals and birds. Don't forget to check out Ti Point Reptile park while you are in the area.
Tiritiri Matangi Wildlife Sanctuary
If you are coming to Auckland don't miss a trip to Tiritiri Matangi Island, a wildlife sanctuary accessible by ferry, located about 30km north east of central Auckland and 4 km from the end of the Whangaparaoa Penninsula. This conservation project has successfully eradicated pests where endangered and threatened birdlife such as Takahe and reptiles like Tuatara have been introduced. A visit to Tiritiri Matangi makes an excellent day trip, the number of people visiting the island is restricted so in summer it pays to book the ferry early in advance. When you visit you have option of taking part in a guided walk where you will learn about the plants and animals on the island.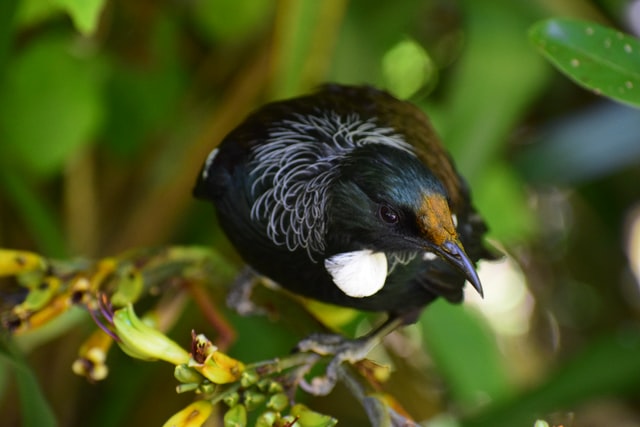 SEALIFE Kelly Tarltons
See over 30 live animal exhibitions at SEALIFE Kelly Tarltons featuring the worlds largest sub-antarctic penguin colony and underwater viewing tunnels. Kelly Tarltons also offers wildlife experiences such as swimming with sharks, getting on the ice with King and Gentoo Penguins or going behind the scenes of the aquarium. View the colourful sealife such as jellyfish, crabs, turtles, seahorses, tropical fish and rays, then get hands on in the tidal rock pools where you can touch starfish, artefacts and learn about the amazing creatures on our shores.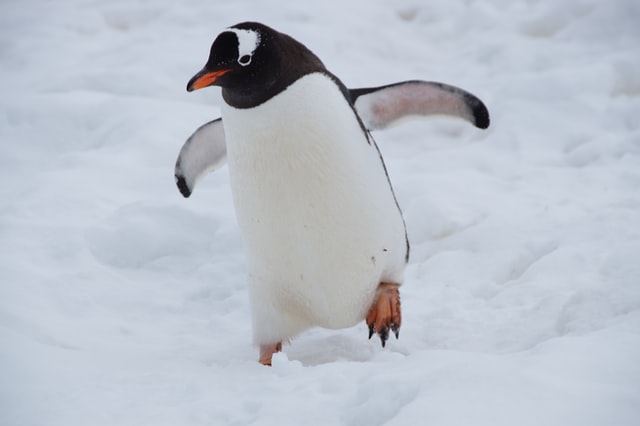 Auckland Zoo
Auckland Zoo is the largest in New Zealand, and home to 135 species and over 1400 animals. The zoo is located on 16.35 hectares in Western Springs about a 16 minute drive from our office in Takapuna. Auckland Zoo is a not-for-profit, so all of the money from every ticket sold goes towards creating a bettter future for wildlife. The Auckland Zoo offers plenty to see and do all year round, such as events, keeper talks, behind-the-scenes experiences and more! It's a great opportunity to see lions, rhinos, tigers, primates and red pandas, as well as birdlife, reptiles, invertebrates, fish and amphibians up close.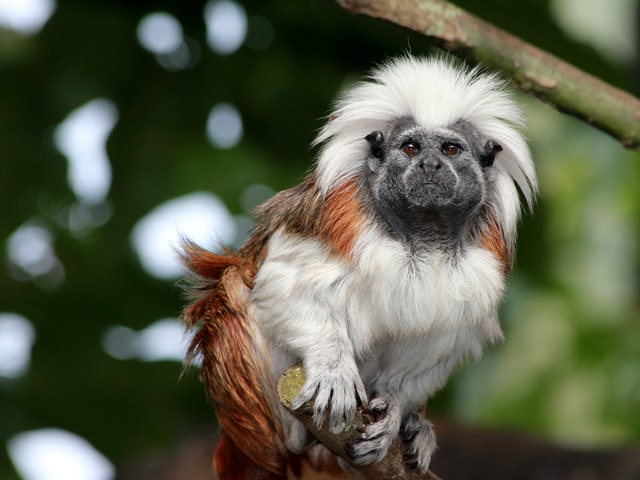 Butterfly Creek
Butterfly creek is a magical place for kids or adults where you can immerse yourself in the tropical butterfly house, see New Zealand's only saltwater crocodiles, largest range of tropical fish, farm animals, otters, reptiles, cotton-top Tamarin monkeys, beautful birdlife and a bug exhibition. There is a Dinosaur Kingdom, a prehistoric themed attraction with more than 50 life size dinosaurs with an indoor interactive attraction featuring fossils and skeletons. Butterfly Creek is also home to Mythical creatures like dragons, unicorns, aliens and mermaids, just a name a few. Afterwards grab a coffee in the cafe, jump on a train ride or relax in the playground. This attraction is about a 40 minute drive south from the North Shore.