Yes, driving in New Zealand is safe and enjoyable if you familiarise yourself with our road rules first. If you are planning a driving holiday in New Zealand there are some important things you need to know before you start.
Can I drive with an International Drivers Licence?
You need to have a full valid driver's licence to be able to drive. If yours is not in English you will need to get it translated before you arrive or by your high commission, embassy or consulate or an authorised translation service in New Zealand. Have a look at the below website for more information. https://www.nzta.govt.nz/driver-licences/new-residents-and-visitors/approved-translators/
What side of the road do you drive on?
The most important thing to do while driving is that in New Zealand we drive on the left-hand side of the road. Our vehicles seat the driver on the right so if you are used to driving on the right-hand side of the road, this can be a challenge to remember especially when pulling out into traffic.
Just remember if you are driving you must be seated in the middle of the road and your front seat passenger will be on the edge of the road. You also must always wear your seatbelt while driving and all passengers in your car including children, child seats can be hired when you rent your vehicle.
What are the speed limits?
Speed is measured in km/h in New Zealand. The national speed limit for open roads is 100km/h and 50km/h for urban areas, but they can vary in different areas and there are stretches of rural road which are 80 or 90kph where the accident rate has proven to be higher. Shared pedestrian zones in the city are 10kph.
Road works on all roads except motorways have a speed limit of 30kph, with 70- 80kph on motorways. The speed limit past a school bus that has stopped to drop off or pick up children is 20kph. While road speed limit signs are denoted by a red circle, advisory speed limit signs are black numbers on a yellow background. These indicate the advised maximum speed in dry weather for a corner. Make sure you follow the speed limits and stop at STOP signs.
What are road conditions like in New Zealand?
New Zealand is a small country but driving times can often be longer than expected because some of our roads can be winding, narrow or steep with plenty of sharp corners. Outside of the main cities, there are very few motorways and most of our roads are single lane in each direction without barriers in between. You may also encounter gravel roads. There are lots of great places to stop so make sure that you take your time and before you set off, make sure you are well-rested.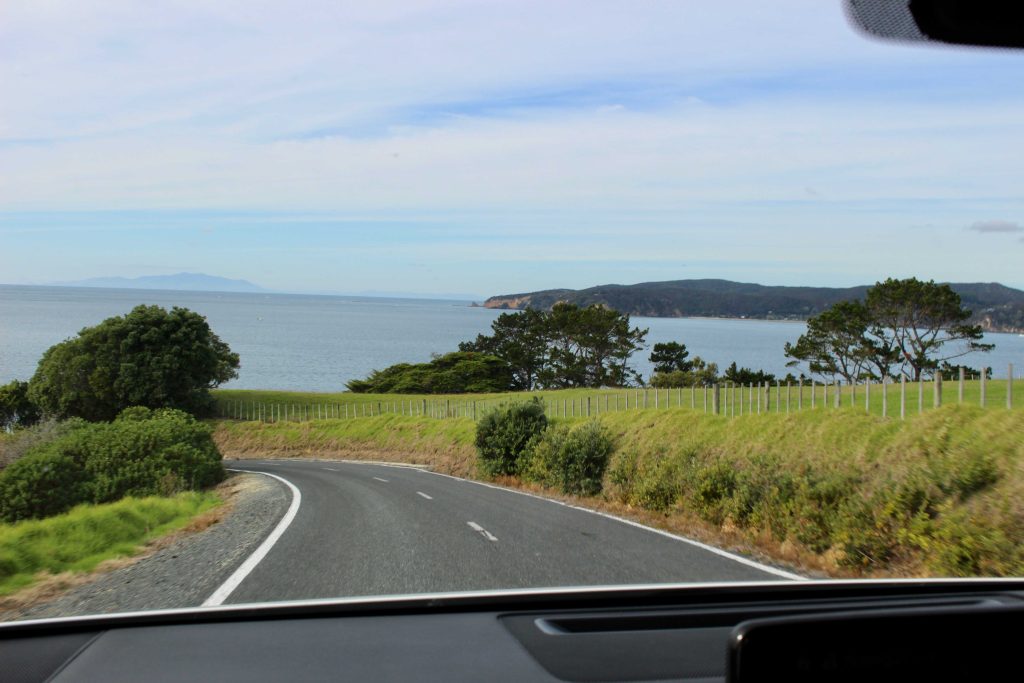 What is it like driving in winter?
Driving to the conditions is important. Remember to reduce your speed if it is raining, snowing or icy and beware of black ice on the roads when driving in winter. Before setting out on a winter road trip, it is important you check the weather and road conditions in the region you are visiting.
Monitor the weather before you leave and remember any areas expecting heavy snow, rainfall or hail. For weather check websites like https://www.metservice.com/national
What are the rules of drinking and driving in New Zealand?
Drink driving is dangerous and New Zealand has strict penalties if you are caught doing so. In New Zealand, the legal drink drive limits for drivers 20 years and over are a breath alcohol limit of 250 micrograms (mcg) of alcohol per litre of breath and a blood alcohol limit of 50mg of alcohol per 100ml of blood. If you are under 20 there is a zero-alcohol limit.
Can I call or text while driving?
It is illegal to use your mobile phone while driving unless you are using a hands-free device. If you need to call or text pull over to a safe place or rest area.
What else should I be careful of when driving?
Keep an eye out for emergency vehicles. Police cars have red and blue flashing lights. Ambulances and fire engines have red flashing lights. Maintenance vehicles have orange flashing lights. You must make way for police, fire and ambulance emergency vehicles when their lights and sirens are activated. Do not make any sudden moves like braking hard. Move left if possible and give them space.
Railway crossings on busy roads are usually controlled by lights and/or barrier arms, but around half of New Zealand's rail crossings are in rural areas and are controlled only by give way or stop signs. Take care when approaching these crossings. Make sure you can see each way up the track and that there is no train coming before you cross. When crossing a railway crossing in a busier area ensure there is room for your vehicle on the other side of the crossing before you cross.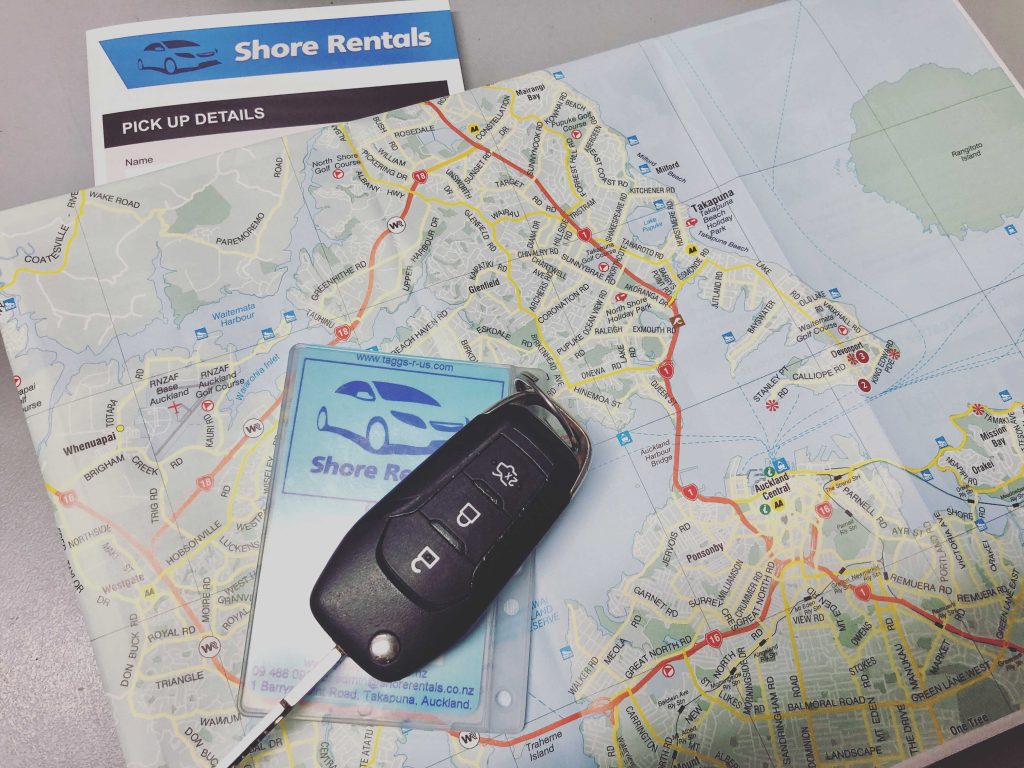 Are there any rest areas?
Yes, there are rest area signs across the roads where you can stop. It is recommended that you do not drive when you are tired and take regular breaks. Plan to get enough rest beforehand so that you drive fresh, try to plan in advance where you will take breaks on your trip.
Where can I get more information on the road code?
You can get more information on New Zealand road rules by going to the below websites.
The most important thing is to take your time and enjoy the drive. There are plenty of great places to visit in New Zealand and give yourself plenty of time to see the sights. If you are worried about driving in a new country or in a different vehicle, plan to stay a night or two in your arrival city to give yourself time to adjust to our road conditions and rules, and to get used to driving your new vehicle.
——————————————————————————————————————–
< Prev Discover the 10 Best Day Trips from Auckland Next >