Renting a car in Auckland is easy and is a great option for getting around when and where you want. Make sure you book in advance to avoid disappointment, especially during the Summer season by making a booking online or calling ahead. Also, the longer you hire, the less the daily rate will be. Simply choose the car that best suits your needs based on whether you are travelling alone, as a couple or in a group and decide where you plan on going.
Our most popular cars are the small-sized vehicles such as our Toyota Corolla or our Ford Focus. These are great economical cars which are perfect for driving around Auckland or travelling around the country in. These smaller cars are also a cheaper rental option and use less petrol.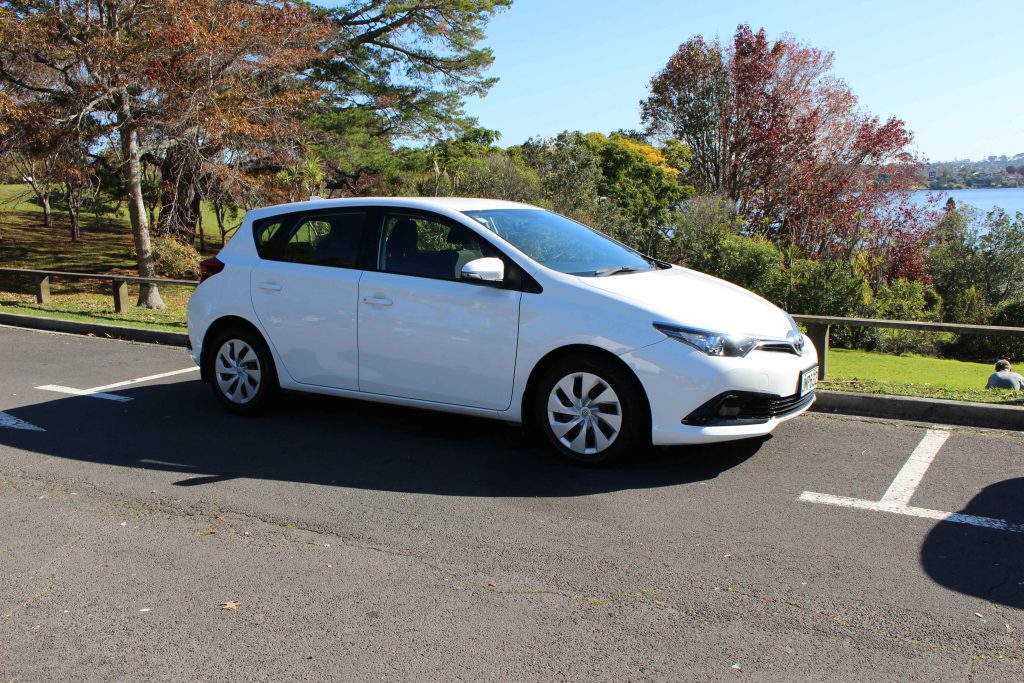 Please note that you will require a full driver's licence and a credit card (not a debit card) and be required to present these on arrival when you collect your car. All our rates include:
GST (NZ goods and services tax)
Unlimited kilometres
24-hour roadside assist
Basic insurance.
Optional extras such as car seats or accident excess reduction insurance can be purchased at an extra cost.
The types of cars generally available for rental are our compact cars such as our Toyota Yaris and Holden Spark and are our cheapest options. These are great for zipping around town, weekends away or short road trips for singles or couples.
The small sized cars are the Toyota Corolla and Ford Focus and these are a great sized hatchback for a couple or small family who want to drive around the city or do longer road trips, they also have generous boot space for luggage.
Our mid-size cars are the Ford Mondeo's which are a great family sized sedan. These sleek European styled cars are perfect for touring around and also have a few extra features like a reversing camera, parking sensors, Apple Carplay and Android Auto, satellite navigation, 5-star ANCAP safety rating and large boot space.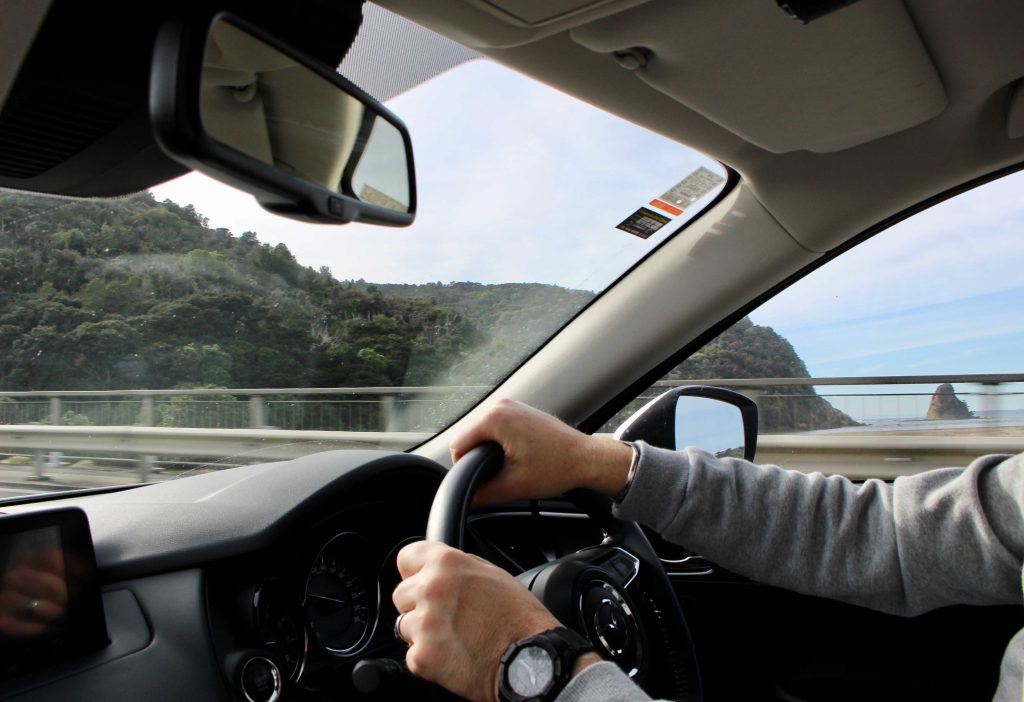 Finally, we have our large SUV range which is also immensely popular particularly the Toyota Rav4. In our SUV range we also have the Ford Escape and our premium SUV the 7-seater Mazda CX9. The Toyota Rav4 and Ford Escape which are the perfect option for families with children who need a bit more space, they are great for taking away on long distance drives, sit higher on the road and are a favourite to take away in winter to the mountain. They have an exceptionally large boot space that is perfect for lots of luggage, as well as having satellite navigation and a 5-star ANCAP safety rating.
How much does it cost to hire a car for a week?
 Depending on the type of car and season, the cost of renting a car for a week varies. In low season, when demand is low, it is much cheaper to rent a car than during high season, such as summer, school holidays, or long weekends. The only thing you need to do to get a quote is enter the dates and type of vehicle you would like to rent on the booking page.   
Speed Limits
In Auckland the speed limits are the same as the rest of the country, it is 50km/h in urban and built up areas and 100km/h on expressways and motorways. In some areas the speed is derestricted, and you will see a white sign with a black stripe through it. This means that the open road speed limit of 100km/h applies on this stretch of road. It does not mean it's safe to do 100km/h, though. These signs tend to be used in rural areas which have a mixture of straights and curves, a mix of surfaces, and where there could be hazards around the corner such as cattle on the road.
When you see this sign, drive to the conditions, but no more than 100km/h. Speed limits can be temporary if there is an orange sign attached to the bottom of them. There are speed limit rules such as 40km/h past urban schools and 60km/h past rural schools and in Auckland's CBD it is reduced to 30km/h. Most areas are sign posted but bear in mind over long weekends and holiday periods the police can be strict and driving any more than 5km over the speed limit means you can be fined.
The roads around Auckland are quite easy to drive, you can see some beautiful sights of the harbour just by driving around the coastline. Check drivesafe.org.nz to see more about road rules and conditions.
Car Insurance
Our cars come with basic insurance, and you can reduce the excess you need to pay in the case of an accident or damage to the car by paying an extra $26 a day. With our basic insurance that comes standard on all our hires, you are liable for up to $4000, otherwise if you take the accident excess reduction insurance at $26 a day this is reduced by up to $400. Third party insurance is not compulsory in New Zealand so if you do have an accident with a car that does not have insurance you will be responsible for the damage, even if it is not your fault. By taking the insurance it will give you peace of mind and you can enjoy a worry-free trip. 
Gas Prices in Auckland
The price of gas in Auckland can be quite pricey compared to other places in New Zealand as we are charged an extra 10 cent regional fuel tax per litre, which goes into upgrading the city's roading and transport network.
We have all the main suppliers such as Z energy, BP, Mobil, Caltex and Gull and these can vary between suppliers. Make sure you return the car to us with a full tank of gas otherwise you will be charged at a higher rate than if you fill it up yourself. 
Renting a car in Auckland is a great way to discover the city and one of the best ways for you and your family to get around. There are a range of cars to suit all budgets and so make sure to book one in advance. We look forward to seeing you before your next road trip.
——————————————————————————————————————-
< Prev Back to the Best Places to Park in Auckland