In Auckland, there are 28 regional parks that offer views of the rural, urban, or rainforest outlooks. You can enjoy the views of the surrounding area on top of a hill or along one of our golden-sand beaches. So pack up a picnic, bring some bikes for the kids, and go hiking. The following are eight of our favorite Auckland regional parks you can reach by rental car.
Tawharanui
Located at the end of a peninsula, just north of Kawau Island, the Tawharanui Regional Park was once a large private farm, it's now considered among the finest swimming and surfing spots in the Auckland region. A shady pohutukawa tree shaded grassy area rises above the beach, perfect for a picnic.
Towards the end of the beach is an ecology trail leading to a breeding area of New Zealand dotterel birds, a very rare species of bird. On the trail, you'll hike along rounded-stone beaches before climbing up across farmland to a valley surrounded by beautiful native forest. There are several longer hiking trails in the area, including one that features panoramic views from high above the peninsula.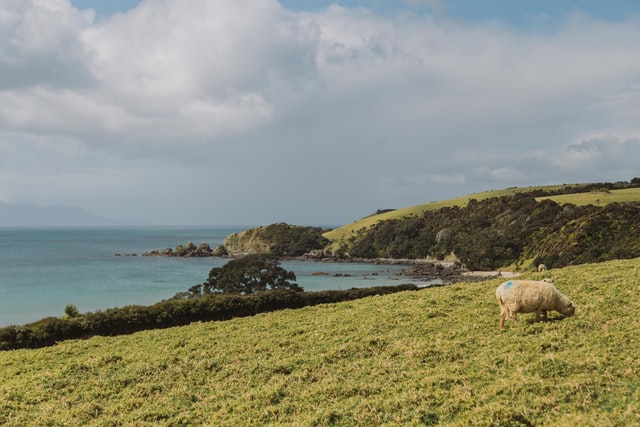 Waitakere Ranges
Waitakere Ranges Regional Park is a picturesque area where you can find pristine bushland, plentiful native wildlife and stunning black sand beaches. Despite its wild nature, it is located just 40 minute drive away from the city center.
The ranges offer over 250 kilometres of hiking trails, surrounded by stunning scenery like Kitekite track or the Hillary trail. Popular scenic spots such as the Karekare Falls are easily accessible. Several beautiful black-sand surf beaches can be found along the west coast, including Whatipu, Karekare, Piha, Bethells, and Muriwai. Muriwai is known for its cliff-top gannet colonies and Lion Rock stands watch over Piha.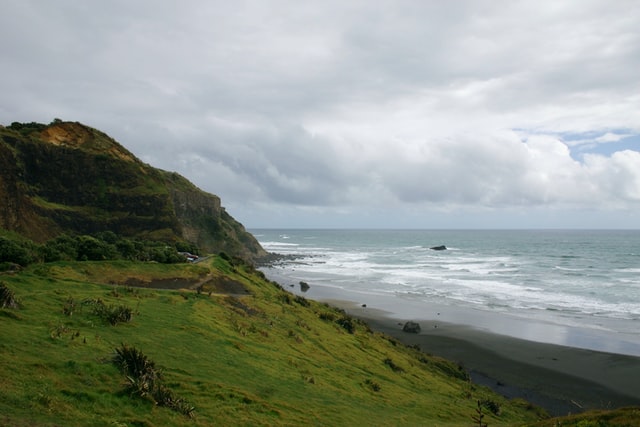 Ambury
Ambury is situated in the suburb of Mangere Bridge on the coast of the Manukau Harbour. The farm houses a number of animals. It is also an important habitat for shorebirds, and has examples of basalt lava flows.
Families enjoy getting up close to the animals at Ambury, which is a working farm. After visiting the animals, take the short Lost Gardens Walk to find remnants of early Maori stone mounds, which were previously used for gardening.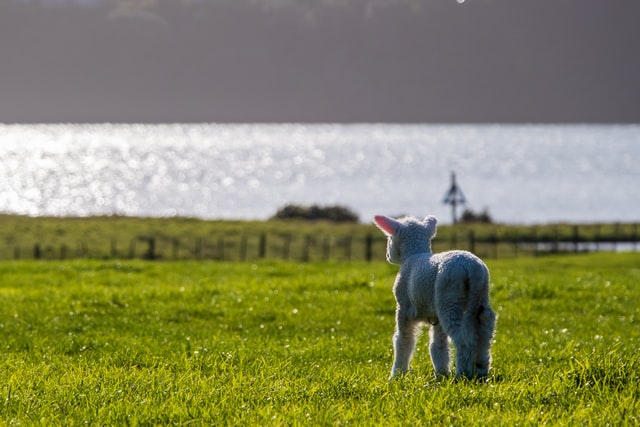 Shakespear
Shakespear Regional Park sits at the end of a narrow peninsula, with a beach on either side and views of the ocean. Most people visit Te Haruhi Bay because it has the largest and best beach. The water's edge is surrounded by large, shady trees that are a perfect spot for laying out a rug and reading.
You can also walk the many trails in the area if you feel more energetic. As part of the Heritage Trail, visitors will be able to travel through wetlands, farmland, and native forest on their way to historic sites such as a World War II gun emplacement. As you walk along Te Haruhi Bay's beach on the TiriTiri Track, you also pass an old Maori settlement, before reaching the cliff-top overlooking Tiritiri Matangi Island's wildlife sanctuary.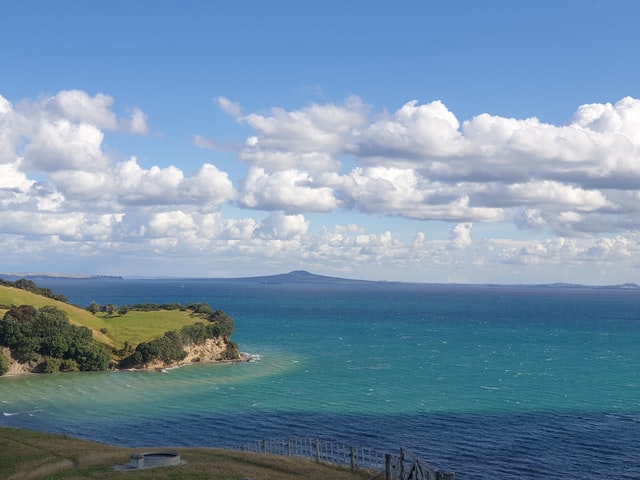 Long Bay
Long Bay is an unspoiled beach that stretches for a kilometre, gently sloping into a marine reserve. The green hillsides of the bay provide a buffer from neighboring suburbs, and a wide, grassy area with shady trees line the beach. The beach is also a good swimming spot during summer, so a refreshing dip is definitely on the agenda.
The parkland extends for about two kilometres north of the beach, before turning inland along a broad river. Side trails reveal remnants of World War II gun emplacements while the route leads through patches of native forest.There are bathrooms, showers, and barbecue sites at the park. The original farm homestead has been restored and is open for visitors.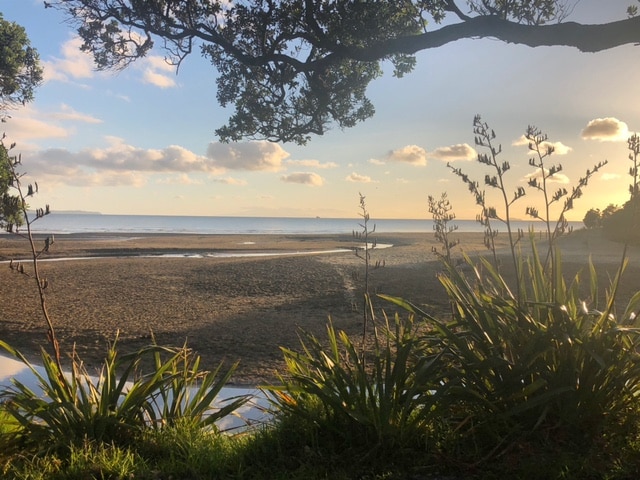 Awhitu
Driving your rental car through Waiuku leads to tranquil Awhitu on the southwest shores of the Manukau Harbour. Wander through parklands, explore wetlands, enjoy the safe, sandy beaches and have a picnic in a sheltered area.
Awhitu is an hour drive from the city center and offers tranquil white-sand beaches, sheltered picnic spots, and horseback riding, mountain biking, and walking trails.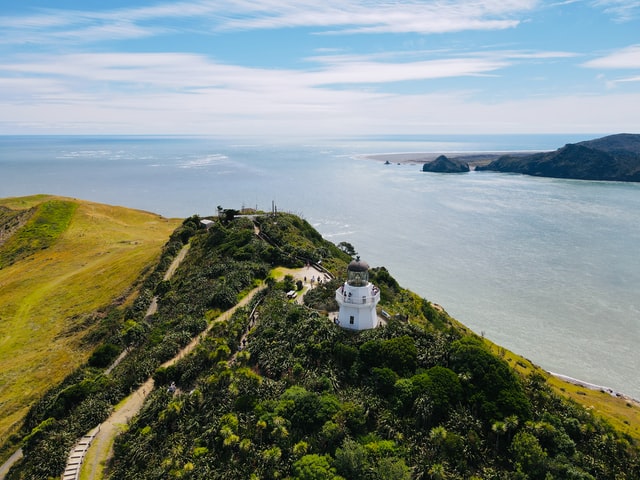 Duder
Duder Regional Park is located on the Pohutukawa-fringed Whakakaiwhara Peninsula, which extends into the Tamaki Strait. Enjoy panoramic views of the surrounding hills, Hunua Ranges, and Hauraki Gulf islands.
The park's beaches are great for swimming, and there are several scenic walking trails and mountain biking tracks with beautiful coastal views. It is also a good location if you are taking a day trip to Clevedon or Whitford in Auckland's east.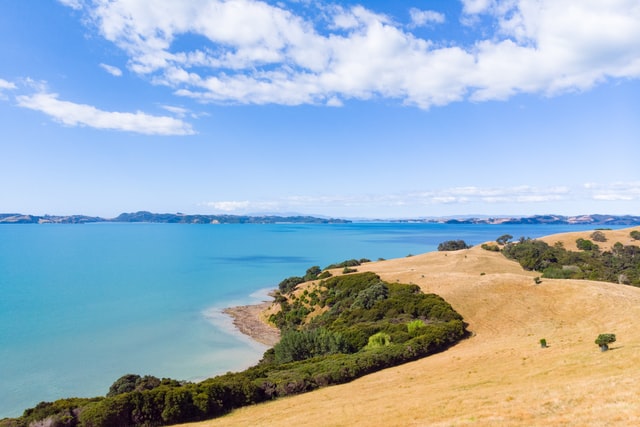 Hunua Ranges
This unique native forest in the Auckland region is home to thriving native wildlife, beautiful waterfalls, and more than 450 species of plants. Choose from a range of walks, from easy to challenging, and be sure to visit Hunua Falls.
You can picnic in the largest native forest and take your family for a stroll by the Hunua Falls or explore a variety of trails in this natural playground.