The Waikato region is only about an hour and a half drive away from Auckland and offers a range of fun activities to do for any age or budget. Book a rental car for your next New Zealand road trip from Shore Rentals online or give us a call on (09) 4880920.
Wild Waterfalls
The Waikato is home to several waterfalls, some are short tracks while others are a good hike. Try a drive out to the Wairere Falls in Matamata in your car rental, they are the highest in the North Island at 153 metres tall, the viewing platform at the base of the falls is an an hour and a half walk return walk. Bridal Veil Falls (Waireinga Falls) are 55 metres tall and are an easy 10 minute walk with a viewing platform at the top or bottom, these are located in Raglan. Marokapa Falls in Waitomo are 35 metres high and an easy 20 minute return walk through native trees. Omaru Falls in Piopio are a hidden gem standing 45 metres high, take a stroll through farmland and bush to the lookout. Waitanguru Falls in Waitomo are a multi-tiered waterfall and just a short 15 minute return walk to the viewing platform.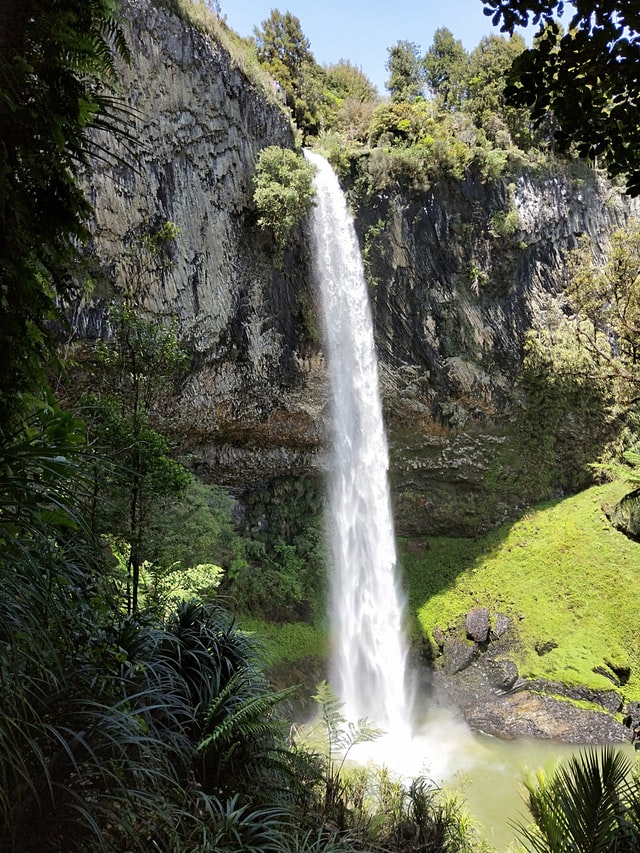 Underground Wonders
The Waitomo Caves are a breath-taking underground experience and only a two and a half hour drive in your rental car from Auckland, they are located an hour south of Hamilton through green rolling hills and native bush. View the limestone creations and thousand of glowworms by taking a walking tour or boat ride through the caves or if you are a bit more adventurous have a go at abseiling, climbing or black water rafting.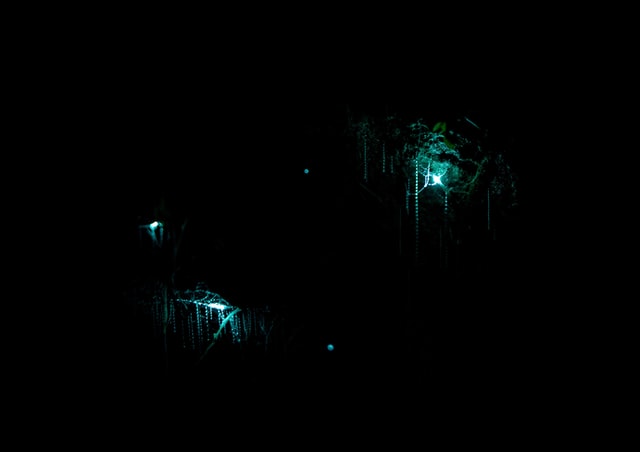 Animal Antics
Take a drive to Hamilton Zoo where you will find a variety of rare and endangered animals. The Zoo is home to over 600 native and exotic animals, it is set amongst 25 hectacres and has the largest free flight aviary in New Zealand. Get to know their animals with daily zoo keeper talks or go behind the scenes with Face2face animal encounters.
If you are near Waitomo check out the Otorohanga Kiwi House where you can see Kiwi up close as well as other New Zealand birds and reptiles where you can learn about each animal and how they care for them.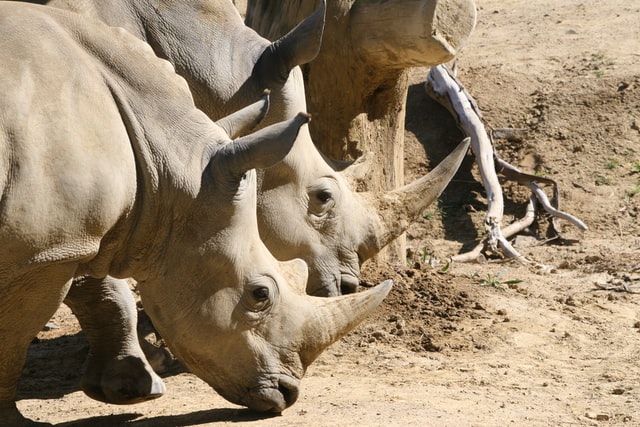 Magnificent Museums
Situated in Hamilton's CBD is Waikato Museum, it houses over 38,000 objects in their visual arts, social history, Tangata Whenua and science collections. These collections contain historical treasures from early European settlers to art, history and events which impacted the region. The museum also houses a 200-year old Waka which overlooks the Waikato river. The Waikato Museum also has regular art exhibitions hosting local and overseas talent. The region also has some smaller museums such as the Firth Tower museum in Matamata, Putaruru Timber museum and Waitomo Caves discovery centre.
Foodies Delight
A rental car is a great way to explore the Waikato's local fresh produce and products. Sample award winning cheese or sample fresh produce from Farmers Markets every Sunday at Claudelands, cafes and restaurants. Over the Moon Dairy Company in Putaruru has a temperature controlled cheese room which allows visitors try before they buy. On the outskirts of Hamilton is the Zealong Tea Estate which is the only commercial tea plantation in New Zealand, you can take a guided tour, sample teas and enjoy a high tea overlooking the Estate. Coffee roasters have sprung up all over the Waikato, for your caffeine fix try Rocket Coffee in Hamilton or Raglan Roast in Raglan. Try award winning Duck Island Ice cream in Hamilton East or Hamilton central for the delicious icecream using local fresh ingredients.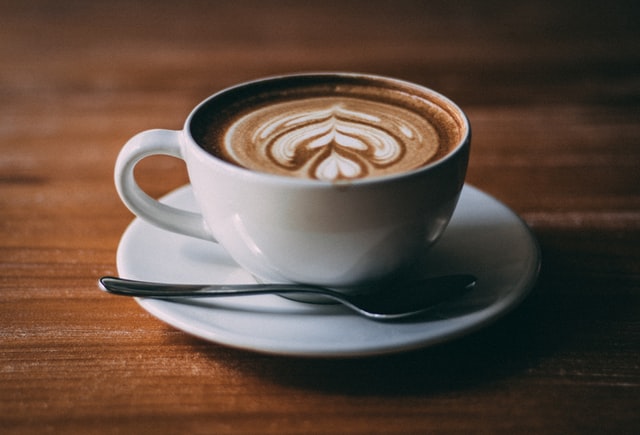 Middle-Earth Magic
Lord of the Rings fans can visit the Hobbiton movie set which is nestled on top of a farm near Matamata. Get up close with Hobbit holes, Green Dragon Inn, mill and other structure created for the movie. Discover other Waikato filming locations in your rental car such as Weathertop Hollow from The Lord of The Rings trilogy filmed near Port Waikato and Trollshaw forest filmed on rugged farmland near Piopio in Waitomo.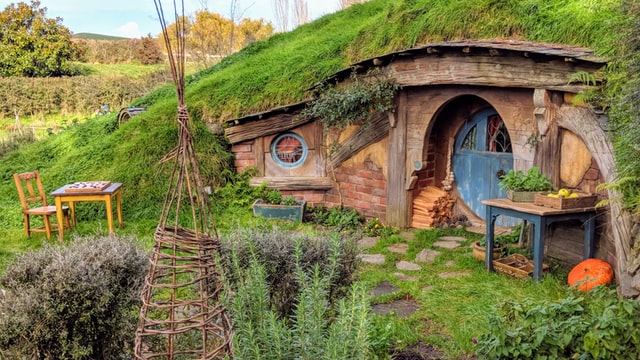 Grand Gardens
Explore the award winning Hamilton Gardens, this former rubbish dump has been beautifully transformed into stunning themed gardens such as the Indian Char Bagh garden, Italian Renaissance, Japanese gardens, Chinese Scholars garden, English flower garden to productive gardens, fantasy gardens, cultivator collections and landscape collections.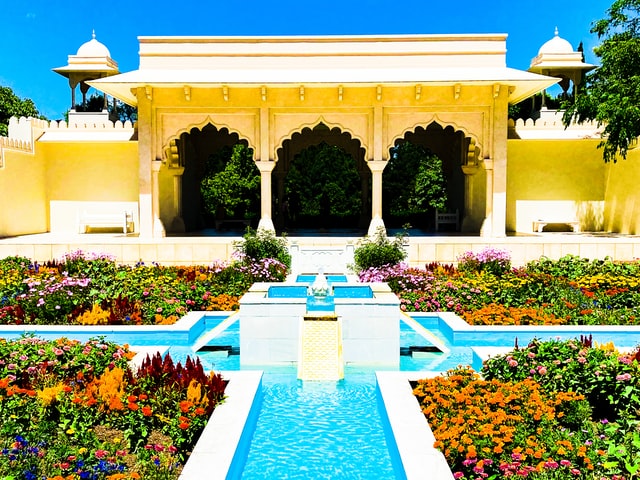 Walking Trails
There are walking trails for everyone in the Waikato from mountain tracks to bush covered landscapes and wildlife reserves. Drive your car rental to the Blue Spring at Te Waihou walkway in Putaruru, the water at this spring provides 70% of New Zealand's bottled water. Hike up the Hakarimata summit track 374 metres above sea level or the Kauri Loop track both in Ngaruawahia. Sanctuary Mountain Maungatautari is ecological reserve surrounded in 47km's of predator proof fence located in Pukeatura and home to Kiwi, Kokako, Tuatara and more. Enjoy views from the summit of Mount Te Arohoa summit track and across the Waikato and Bay of Plenty where Mt Ruapehu, Mt Ngauruhoe and Mt Taranaki are all visable on a clear day.
Motorsport Mahem
Hampton Downs is home of the best motorsport in New Zealand. Try the Hamptons Downs single or tandem go-karts on an exciting 530 metre track pefects for groups or individuals. Have a dash in a Lamborgini reaching speeds of up to 230km, or blast around the track in a V8 Supercar. Take the family for a ride on the Lexus safety car for a high speed experience everyone can enjoy.
Beautiful Beaches
Take a road trip in your Shore Rentals car rental out to the Waikato's west coast and visit Raglan's Ngarunui Beach which is good for swimmers or those learning to surf or Manu Bay and Whale Bay if you love to surf. One of the Waikato's best hidden gems is Kawhia Hot Water Beach where geothermally heated water bubbles up through the black sand and you can dig a hole in the sand at low tide to create a natural spa.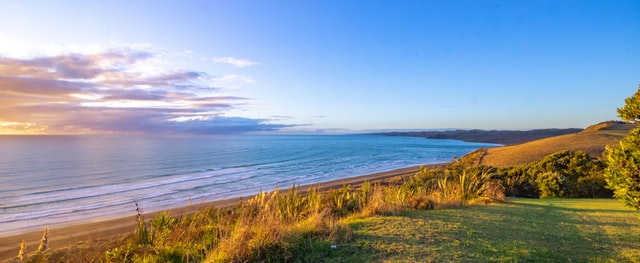 Photo Credit: Nikhil Prasad on Unsplash