Taupo is located near the centre of the North Island and approx a 3 1/2 drive away from Auckland's North Shore. It's known for it's beautiful lakeside setting and outdoor sports. Taupo's lake was created from a volcanic eruption two thousand years ago and evidence of geothermal activity is still evident nearby. Driving your rental car around the lake also makes a great day trip with magnificent views and places to stop and swim or have picnic along the way.
Geothermal Activity
There are a couple of Geothermal parks around Taupo. The Hidden Valley of Orakei Korako Cave and Thermal Park a 25 minute drive from Taupo on the banks of the Waikato River (Lake Ohakuri). Orakei Korako is reached by a short ferry trip over the tranquil Lake Ohakuri. Explore geysers, mud pools, hot springs and some of the largest silica terraces in the world.
Named for its other-worldly atmosphere, the Craters of the Moon thermal area sprang up in the 1950s when the nearby power station lowered underground water levels. As hot water was withdrawn from deep within the field, the water level in the deep reservoir dropped and the remaining water boiled more violently, producing more steam. Large quantities of this extra steam escaped at Craters of The Moon. Enjoy this fantastic geothermal area long well-formed pathways and with elevated viewing platforms.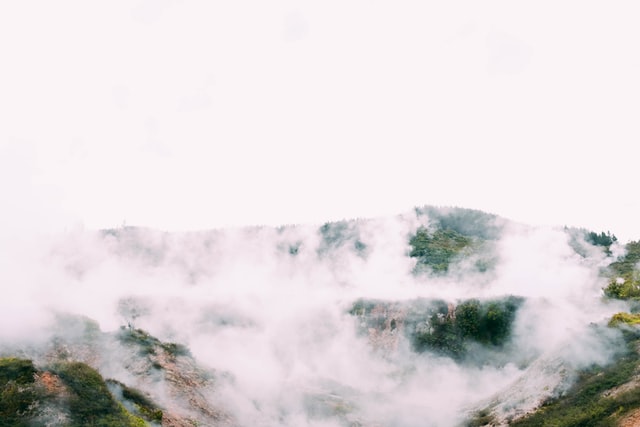 Geothermal Hot Pools
Spend some time soaking at one of the geothermal hot pools. Bathe in mineral & silica enriched Wairakei Terraces & Thermal Health Spa pools located below the Wairakei silica terraces and waterfall, providing a perfect outdoor setting for complete rest and relaxation.
Set in a steaming thermal valley, Taupo Debretts Hot Springs offers you a unique opportunity to relax and unwind. Bathe in the hot mineral pools, indulge in a relaxing massage, or have treatments guaranteed to rejuvenate and restore you. Kids can play the day away on the interactive playground, dragon hydro slide and two new curved hydro slides, while you soak all the stress away!
Warm geothermal waters from Otumuheke Stream flow gently into the Waikato River at Spa Thermal Park, providing a hot spot where bathers can relax in healing mineral water. Soak under a waterfall or in the natural rock pools whilst taking in the stunning views of the deep green, crystal-clear waters of the Waikato River -New Zealand's longest river.
Huka Falls
Marvel at nearly a quarter of a million litres of water per second erupting from a natural gorge and thundering 11m into the Waikato River below. This waterfall is the most-visited natural attraction in New Zealand. The Waikato River, normally 100m wide is forced to narrow to just 15m wide as it passes through a hard volcanic canyon. This increases the flow pressure immensely, causing the water to burst out with great force as the gorge ends. Spend half a day walking or biking the trails to explore the area, or take a jet-boat or river cruise up to the base of the falls.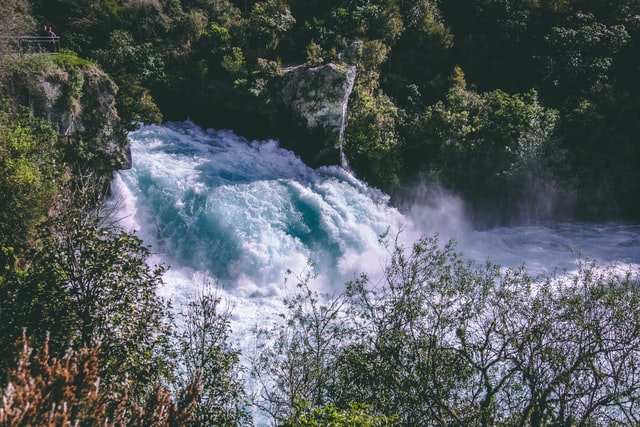 Aratiatia Rapids
Aratiatia Rapids is one of the most popular natural attractions in the North Island where thousands of litres of water are released from the Aratiatia Dam creating a spectacular flow of water through a narrow gorge. At the Aratiatia Rapids, the Waikato River falls 28 metres in the space of one kilometre. The surging rapids have been harnessed to produce environmentally sustainable hydroelectric power.
To view the Aratiatia Rapids gradually filling up, make sure you arrive a few minutes before the dam is due to release. There are three lookout points on the high rock bluffs that overlook the river.
Summer release hours (October to March) – 10am, 12pm, 2pm, 4pm
Winter release hours (April to September) – 10am, 12pm, 2pm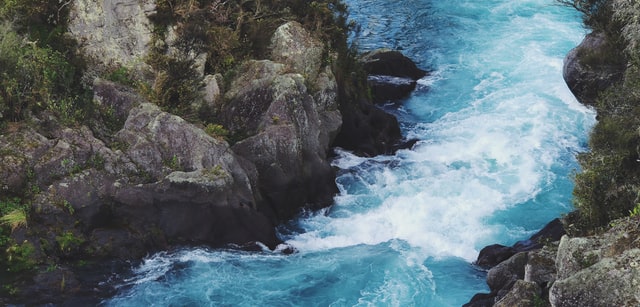 Huka Honey Hive
Enjoy free tastings of New Zealand honey, honey wine (mead) and liqueurs. Learn about the health benefits of active manuka honey, royal jelly, bee pollen and more. Sample a wide range of beautiful honey-based skin-care and wellness products. View bees in their beehives, discover more about the amazing honeybee through our interactive displays and DVD show.
Book a 'Be a Beekeeper' tour and get up close and personal to bees in a working beehive. Complete your experience by relaxing in our lounge or gardens with a coffee or delicious honey ice-cream or sit by the fire in Winter.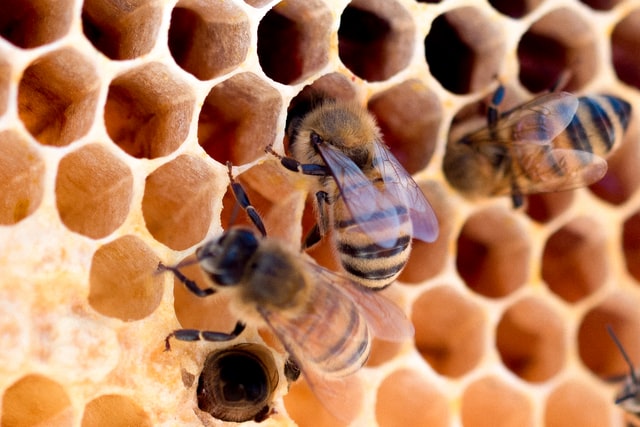 Cruise Lake Taupo
View snow on the mountain peaks in the distance to steam rising from volcanic vents. Getting out on Lake Taupo – New Zealand's largest lake, is one of the best ways to experience the town, take a fishing charter to catch trout or take a scenic boat cruise on a catamaran, steam boat, sail boat or luxurious private charter out to the Ngatoroirangi Maori Rock carvings which are only accessible by water.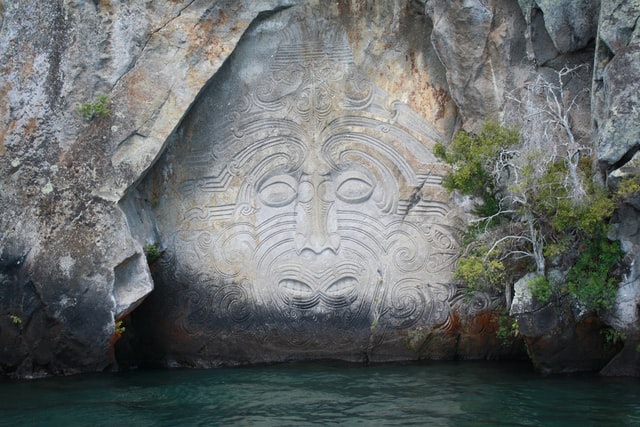 Huka Prawn Park
Huka prawn park will keep the family entertained for hours. Tour through the Aquarium, Nursery and Hatchery where more than a million baby prawns are raised each year and you can hand feed them.
Race up and down the Boating Lake on stand-up paddleboards, water trikes or pedal boats. Watch the excitement on your child's face as you head down the adventure trail where you can feed the trout, battle the family on water cannons, tackle the water gauntlets ending at the playground and geothermal footbaths. Dine on the edge of the Waikato River at our Riverside Restaurant with delicious meals & breathtaking views.
Gardens
Throughout the Waipahihi Botanical Gardens there are numerous trails. Walk among the native trees that have been preserved, with specialist plantings including flax, hebe, rata and kauri. There are over 2000 rhododendrons, camellias and azaleas growing in the Reserve which have been strategically intermingled in the forest trees with other feature plantings. The best time to see the spectacular floral displays is in spring – October and November. If the best flowering period is missed, the 2km loop of sealed drive provides ample opportunities to stop and view Taupō, Mount Tauhara and the lake with the mountains in the distance.
The Lava Glass Sculpture Garden is set in an acre of manicured grounds with more than 600 glass sculptures. It makes you feel like Alice in Wonderland, with fields of glass flowers, ponds, glass korus, mushrooms and a 15 piece waterfall. The New Zealand Gardens Trust has endorsed this sculpture garden as a 'Garden of Significance'. Don't miss this must see attraction on your visit to Taupō.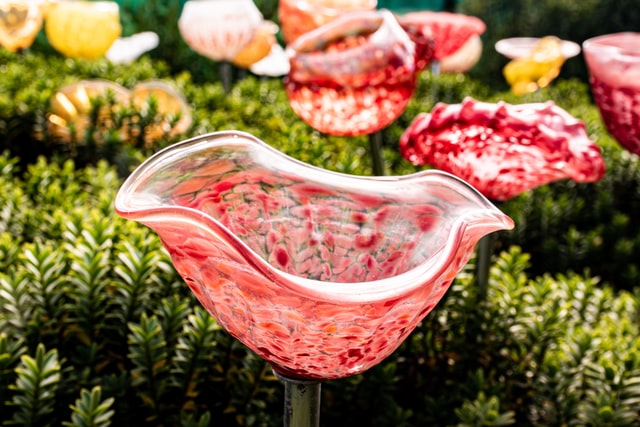 Taupo Museum
The Taupo Museum contains an array of exhibits such as Maori treasures, a Kiwiana campervan and art galleries. It is also home to Ora – Garden of Wellbeing, winner of a gold medal at the Chelsea Flower Show 2004, it is a special 'living' exhibit on permanent display at Taupō Museum. The garden has been made a "Garden of National Significance' by the NZ Gardens Trust. There's a children's activity area and plenty of engaging displays and activities for younger visitors as well as changing exhibitions of contemporary New Zealand artwork from paintings to fibre art, sculpture and photography.
Climb Mount Tauhara
The trail to the top of Mt Tauhara is a favourite hike with locals and visitors. This 2.5km trail climbs to the summit at 1,088 metres, offering panoramic views over Lake Taupo and the central North Island. It is challenging and steep in places, so be prepared by wearing sturdy footwear and taking plenty of water, snacks and warm clothing as there is often a cool wind at the summit. Mount Tauhara is a culturally significant landmark for local Maori.
Main Image: Unsplash