Please note the Auckland Harbour Bridge is now fully operational as of 6th October.
Due to lane closures on the Auckland Harbour Bridge, all traffic will be much slower than usual due to an accident on Friday 25th September causing structural damage to the bridge, which is expected to take several weeks to fix.  Currently only two lanes in each direction on the Auckland Harbour Bridge are open.  Consider travelling off-peak if you can.
We understand that this can cause a disruption to your holiday plans especially with the school holidays coming up if you are heading south from the North Shore. NZ Transport Agency is urging motorists across Auckland to plan their weekday travel to avoid significant disruption caused by the closure of four lanes of the Auckland Harbour Bridge. On average, more than 170,000 vehicles cross the Auckland Harbour Bridge on weekdays, with the configuration of the eight lanes changed four times a day to adjust to peak time traffic flows. With the four centre span lanes closed, there will be just two clip-on lanes in each direction.
While the damaged component of the structure is important, there is no risk to the structural integrity or overall safety of the Harbour Bridge. The north and southbound clip-on lanes are safe to use as they have their own supporting structure.
If you do need to travel between the city and the North Shore, consider using alternative travel options such as taking public transport to or from the North Shore, or use the Western ring route – state highway 20, state highway 16 and state highway 18. But it is understood that delays may still be expected. It is still incredibly slow-going from the Takapuna's Esmonde Rd on-ramp, heading from the North Shore to the city across the damaged harbour bridge.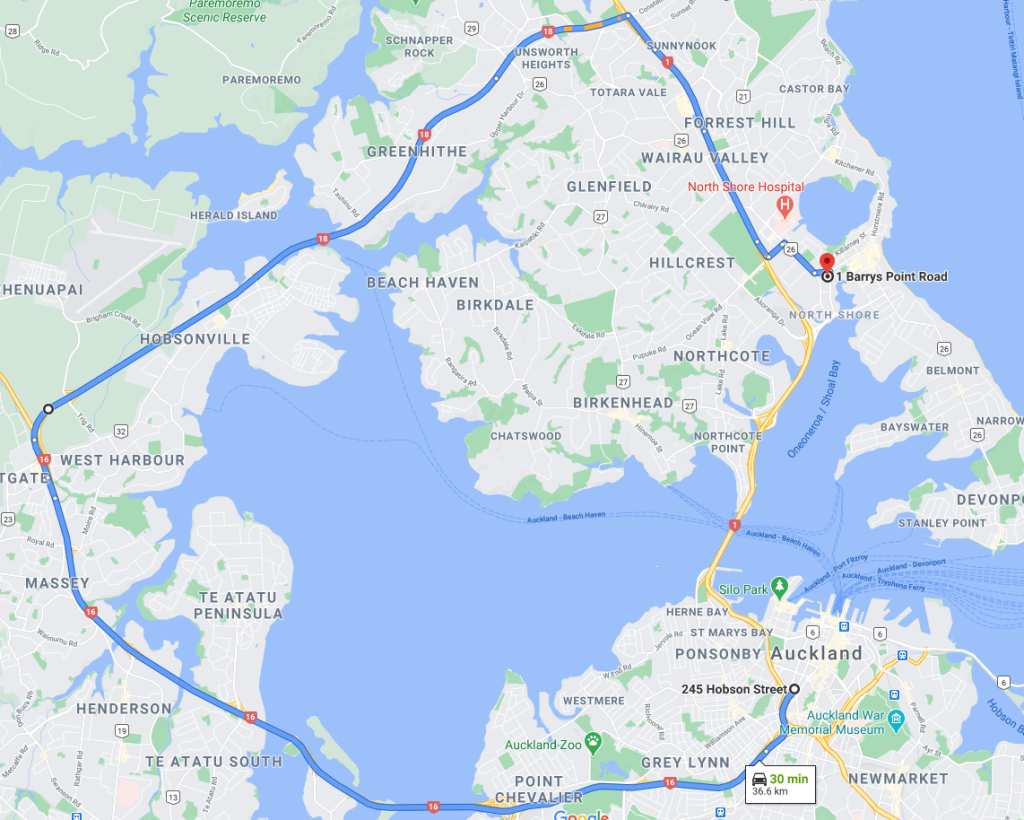 The New Zealand Herald reported this morning, to get from Silverdale, using the harbour bridge, it now takes 56 minutes. Usually, that trip takes 17 minutes.
A 24-minute drive from Albany to Manukau, via the bridge, is now taking up to an hour and five minutes according to the Waka Kotahi NZ Transport Agency website this morning.
Anyone driving from Helensville into the city – even via the alternative route on State Highway 18 – can expect a drive of almost an hour and a half now. Usually, that trip would take 37 minutes.
At Shore Rentals we understand this can be frustrating, so we are offering to pick up and drop off customers from the Akoranga Bus station during the Auckland Harbour Bridge Closure. If you can get to our office in your own vehicle, we offer secure storage for the duration of your hire.
For the latest up to date information on the Auckland Harbour Bridge lane closure please visit: NZ Transport Agency